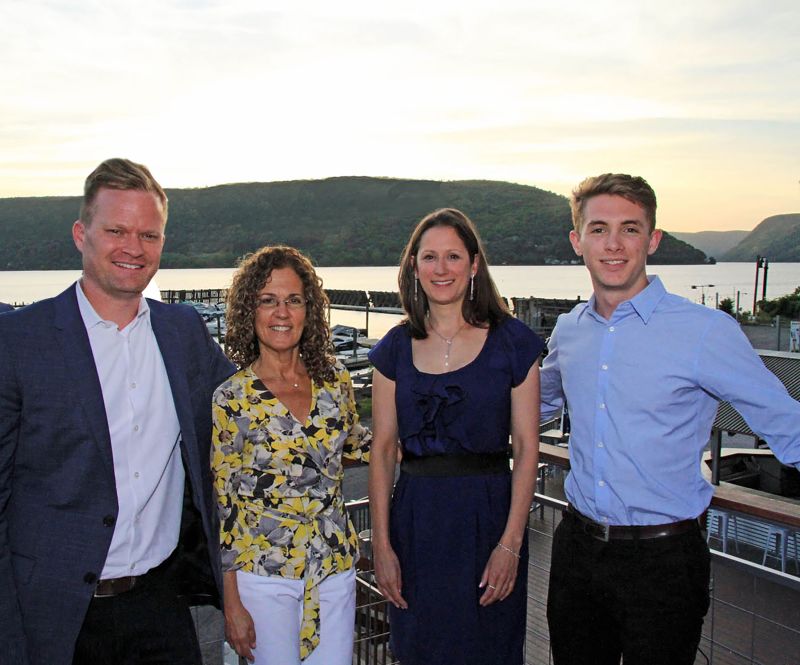 Dani Glaser, Program Director,
Green Team Spirit and Green Business Partnership
dani@greenbusinesspartnership.org
DANI
is the founder and CEO of Green Team Spirit LLC, which provides organizations with the tools and expertise that they need to successfully integrate sustainable practices into company operations. Glaser's company developed the proprietary GTS Toolkit© which contains templates, resource links and step-by-step guidance to set policy, take action and measure performance in the areas of organizational commitment, energy, transportation, materials management – waste/recycling and green purchasing, water, and land use. Dani's company provides the licensed tools and expertise to the Green Business Partnership (GBP).
Scott Fernqvist, Program Director,
Westchester County and Green Business Partnership
scott@greenbusinesspartnership.org
SCOTT
is co-Program Director of the Green Business Partnership and a Program Coordinator at Westchester County, where he has been responsible for a variety of high-level technology, environmental, and economic development projects since 2004, including implementation of the county's Action Plan for Climate Change & Sustainable Development. He oversees the Green Business Partnership public-private partnership on behalf of the county and provides support to the program through a variety of in-kind services ranging from website support and member engagement to strategic planning and educational programming.
Jana Petrikova, Program Director,
Green Team Spirit and Green Business Partnership
jana@greenbusinesspartnership.org
JANA
is the COO of Green Team Spirit LLC and GBP Program Manager. She is the author of The Green Team Spirit LLC Performance Tool©, designed to inventory the greenhouse gas emissions (GHG) produced by organizations in accordance with the most recent Greenhouse Gas Protocol guidelines (GHG Protocol). Jana works directly with GBP members to help them become certified and is responsible for the program's budget and financing. Jana is an MBA professional with extensive experience in financial analysis and sustainability reporting.
Ethan Kravitz, Director of Membership
ethan@greenbusinesspartnership.org
ETHAN
joined the team in early 2018 to support the program's continued growth and offer assistance to members as they achieve Green Business Certification, performing site visits and consulting with members regarding the certification process. He earned his BA in Environmental Studies at Pace University in 2018.